California
9230 trade place #300
San Diego, CA 92126
Office: 858.888.7494
Fax: 866.863.4849
[ Directions ]
Colorado
5885 Stapleton Dr. North Unit C-308
Denver, CO 80216
Office: 303.355.1080
Fax: 303.350.5564
[ Directions ]
Texas
8516 Directors Row
Dallas, TX 75247
Office: 214.750.4805

[ Directions ]
History of HBM Supply
HBM Supply originated from HBM Associates, a Denver based import/export company established in 1982 by Henry B. Moreno. HBM Associates revolutionized the window treatment manufacturing and tradeshow/convention industries by importing affordably priced, high-quality materials from the Pacific Rim and Europe. Below are examples of these and other products HBM Associates has supplied to various industries over the years:
Adhesive tapes that leave no residue
Specialty coatings with anti-static properties used in clean room environments (www.SCTech.com)
Energy efficient fabrics used in decorative window treatments
With the inception of A HBM Supply comes a promise to maintain the principles established by HBM Associates; a focus on superior customer satisfaction and the endless pursuit of innovative and affordably priced products to help simplify your supply need.
HBM Supply has a staff with over 50 years experience in converting, fabricating, and distributing adhesive tape products. We can supply a full range of pressure sensitive tapes, adhesives, fasteners, and related products.
Please contact any of our three branch sites for prompt assistance with all of your industrial supply needs. We look forward to doing business with you!
A letter from our founder: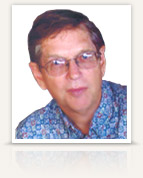 Thank you for visiting the HBM website.
Since 1982 HBM has provided its customers unique pressure sensitive tape and industrial specialty products many of which have been custom produced for us in Asia and Europe. We also export unique products from the United States to many worldwide locations. Our experienced staff is available to help you solve manufacturing and sourcing problems that can often offer substantial cost reduction through improved manufacturing or fabrication efficiencies.
Please contact us.
Sincerely, Hank B. Moreno